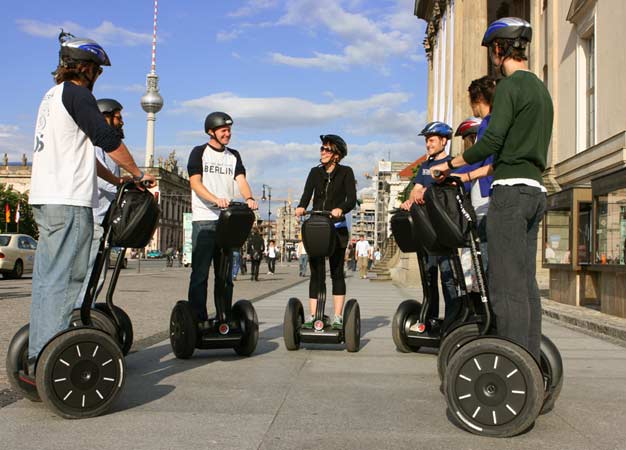 Berlin Segway Tour
Enjoy Berlin from a segway! It's the most fun way to explore Berlin, while learning about the German capital as you ride through in this historic city.
הזמינו עכשיו
Fantastic:
5.0
– 5

reviews
ביטול בחינם ביטול בחינם
Refundable up to 48 hours before performance date. A cancellation fee of up to 20% pr. ticket may apply
זמן מופע: 3 hours 30 minutes
שעות פתיחה
March 1 to March 31: Daily at 10:00am. April 1 to October 31: Daily at 10:00am and 2:00pm.
הוראות הגעה
Berlin Segway Tour
כתובת
Berlin City Segway Tour, TV Tower, Alexanderplatz, 10178 Berlin.